T/F Artist-in-Residence Artist Talk: Duncan Bidenbeutel
February 22, 2017 @ 5:30 pm

-

6:30 pm
Event Navigation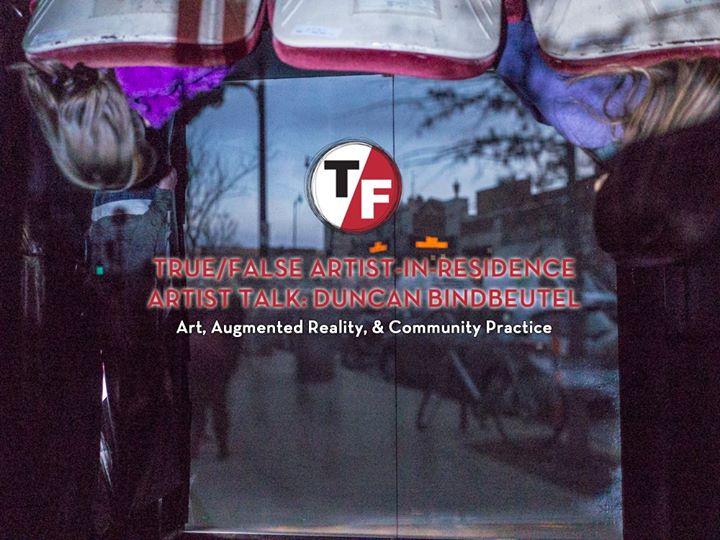 Art, Augmented Reality, & Community Practice: In conjunction with the True/False artist and fabricator Duncan Bindbeutel talks about his newest and most ambitious project, THE CAMINO SAUDADE. He will also discuss his greatest influences, the importance of community in the creation of art, and numerous anecdotes regarding his career in the vast and strange art world.
This event is free and open to the public with thanks to Orr Street Studios for hosting!
Duncan Bindbeutel is a Rock Bridge graduate, and Mizzou and New School Alumni. He has worked extensively in different facets of the art world: most notably he worked for acclaimed artist Mark Kostabi. He assisted with the creation and documentation of countless paintings created by Kostabi in the Andy Warhol/Factory style and Kostabi's long running public access game show, TITLE THIS. In 2008 he assisted with the creation and navigation of a flotilla of boats, assembled from reclaimed material and refuse collected from the streets of New York City for the artist Swoon for the project THE SWIMMING CITIES OF THE SWITCHBACK SEA. Duncan's other disciplines include music video direction/production, experimental photography, and venue design/event coordination.
For the past several years, Duncan has devoted the majority of his creative output for the True/False Film Fest, creating such projects as CAMERA OBSCURE, THE FROZEN MAN, and 9 LANTERNS. This year he will be presenting his most ambitious work to date, THE CAMINO SAUDADE; part crossword puzzle, part scavenger hunt, participants of this project will be guided through down town Columbia by a hand drawn map in order to find clues, and decipher puzzles in order to complete a poetic verse.
No Replies to "T/F Artist-in-Residence Artist Talk: Duncan Bidenbeutel"
---